A thoughtfully curated list of the best local eating, drinking and doing.
Parking
A self-parking garage is available for Archer's guests*:
Champion Parking 39
102 West 39th Street
(between Sixth and Seventh Avenues —
just off the corner of Sixth Avenue)
Book our parking package for the best rates.
* This parking package requires that the vehicle be parked for a 24-hour period with no in-and-out privileges. SUVs and larger vehicles require an additional $10 per 24 hours. Parking is at a neighboring garage operated independently of Archer Hotel. Archer Hotel is not responsible for any damage to or theft of or within your vehicle.
Transportation
The MTA Subway is a convenient and cost-effective way to travel throughout the city.
42nd St - Bryant Park / Sixth Avenue — 2 blocks. Subway routes: B D F M 7
34th St - Herald Square — 4 blocks. Subway routes: N Q R
42nd Street - Times Square — 4 blocks. Subway routes: 1 2 3 A C E
The MTA New York City Bus system is another affordable option.
The M5 and the M7 stop on Sixth Avenue, and the M1, M2, M3, M4 and M5 on Fifth Avenue. The M42 travels from east to west on 42nd Street, just 4 blocks north of Archer Hotel New York.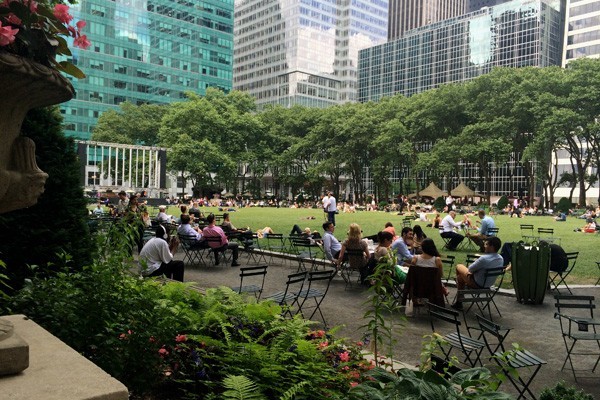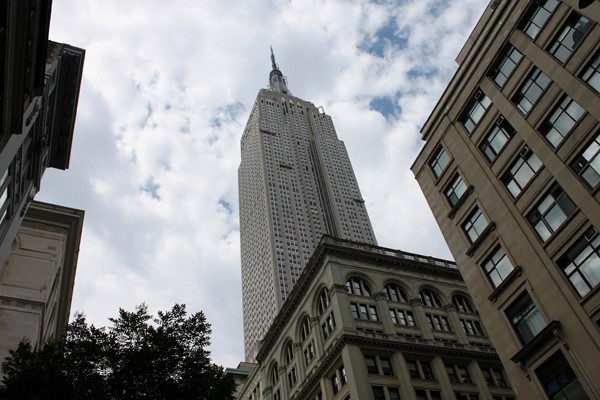 Empire State Building
Whether you're toasting the day with a cocktail from our own Spyglass Rooftop Bar or gazing out the window of your Empire view room, this cultural icon is easy to admire from afar. The Empire State Building stands an impressive 102 stories high — it's the fifth-tallest building in the United States and 34th in the world — and is worth seeing up close, too. A five-minute walk from Archer, you'll find art deco ceiling murals and a one-of-a-kind observation deck experience. A timely tip: Purchase the express pass and skip the long lines.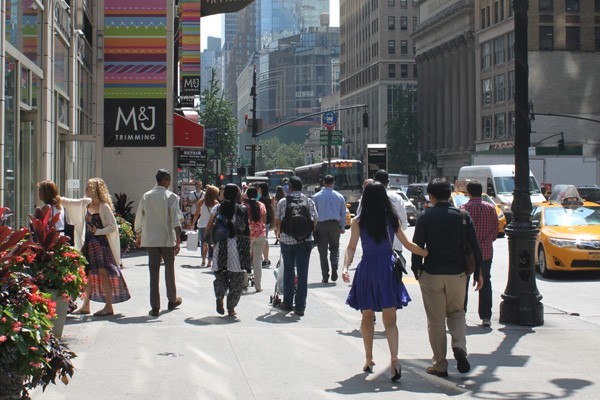 Garment District
Once the hub of American fashion and garment factories, the fabric of this neighborhood between Fifth Avenue and Ninth Avenue and 34th Street and 42nd Street is threaded with attractions. Also known as the Fashion District, this area is home to many showrooms — design, production and wholesale. You'll also find tech startups, a range of restaurants and art centers. M&J Trimming, Mood Fabrics, The Fashion Walk of Fame and Culture Espresso are stylish neighborhood stops.