A thoughtfully curated list of the best local eating, drinking and doing.
Parking
Archer Hotel Napa offers valet parking. $30 overnight — includes in + out privileges.

Complimentary daytime self-parking is available in Archer-designated areas of a nearby parking garage behind the hotel.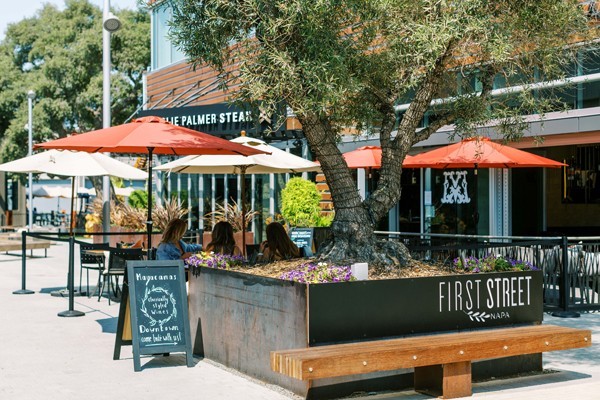 First Street Napa
In the heart of downtown Napa, First Street Napa is a three-block, walkable and exceedingly inviting destination experience. A bevy of tasting rooms and delectable dining options are complemented by unique boutiques, art galleries, gathering spaces and community events for a relaxed, open-air respite — just steps from Archer Hotel Napa.
Photo by Sarah Anne Risk, courtesy of First Street Napa.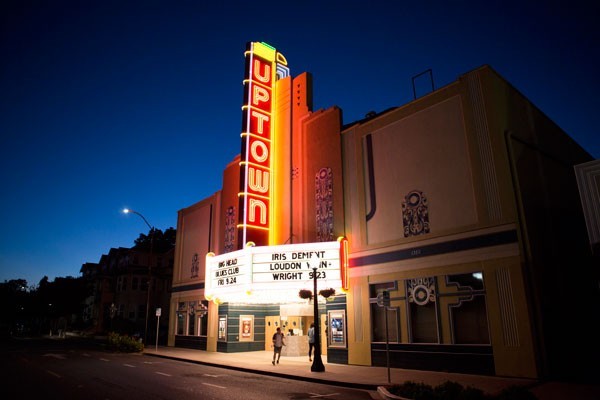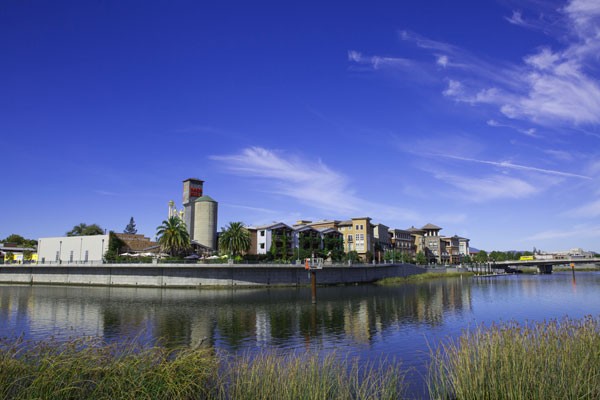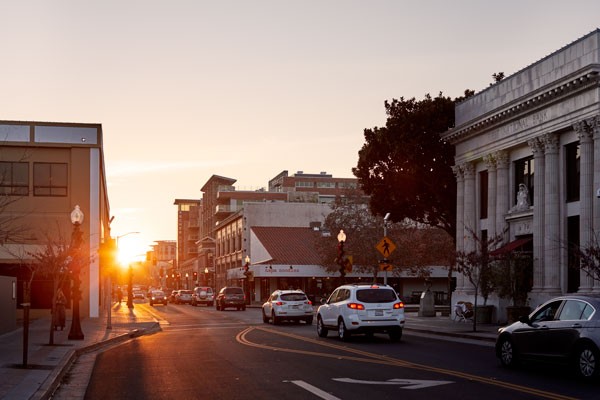 Downtown Napa
A stay at Archer Hotel Napa places you at the heart of vibrant downtown Napa, with a front-row seat to the new urban energy that is redefining this gateway city. Less than 90 minutes north of San Francisco, Napa now finds itself at center stage, in part due to an enticing nightlife scene not typically found in its sleepier neighboring towns. Such lively venues as Blue Note Napa Jazz Club and Uptown Theatre ensure that the fun continues long after dark, and many of the more than 40 walkable wine tasting rooms offer extended hours for a tasty Napa nightcap. Destination-worthy restaurants — whether the casual Gott's Roadside or the Michelin-starred La Toque — satiate all appetites. Add a burgeoning shopping district, public art, inviting streetscapes and communal spaces, and it's no wonder that downtown Napa is the nouveau Napa Valley destination. And it's all just steps from our front door.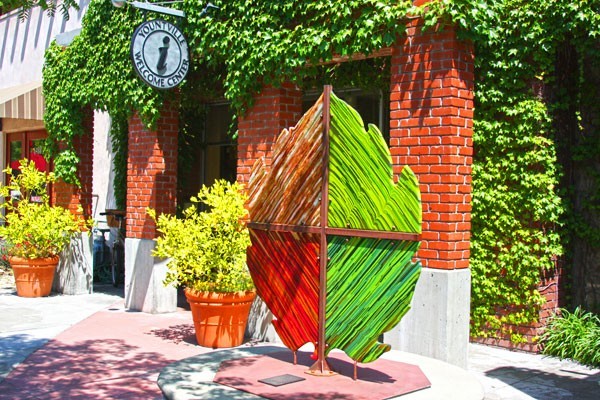 Yountville
Life is certainly fine in the 1.53-square-mile town of Yountville, an elegantly gentrified and centrally located Napa Valley hamlet boasting more Michelin stars per capita than any place in North America. This is Thomas Keller territory and home to several of the celebrated chef's restaurants: The French Laundry, Bouchon, Ad Hoc + Addendum and the fresh-from-the-oven croissant-scented Bouchon Bakery. Boasting a number of other lauded eateries, it's no wonder that Yountville commands the unofficial title of "Culinary Capital of Napa Valley." More than a dozen wine tasting rooms and 40 outdoor artworks — all within walking and biking distance from any point in town — round out Yountville's bon vivant atmosphere.
9 miles (15 minutes) north of Napa.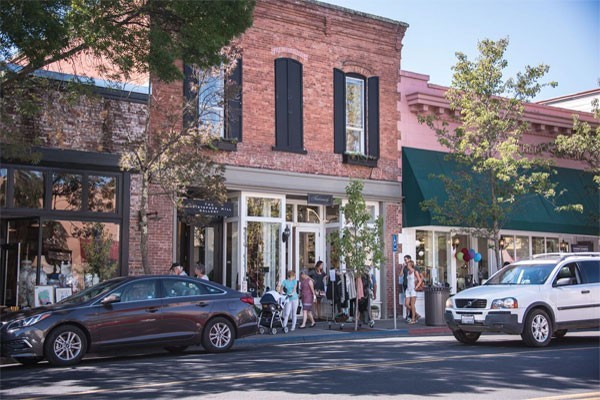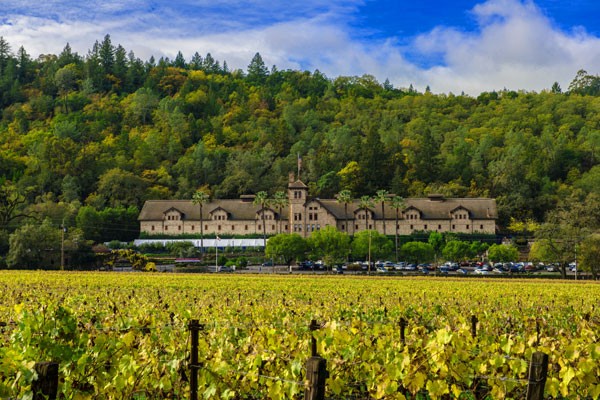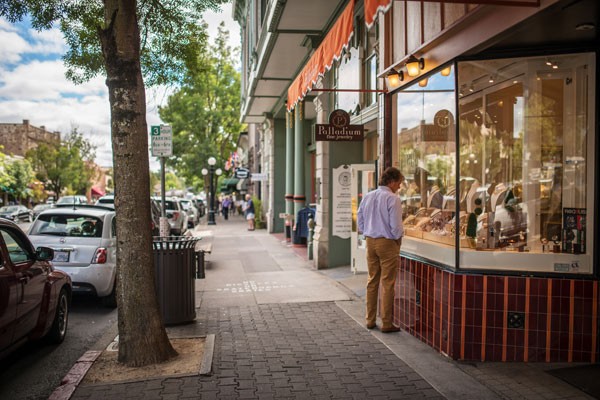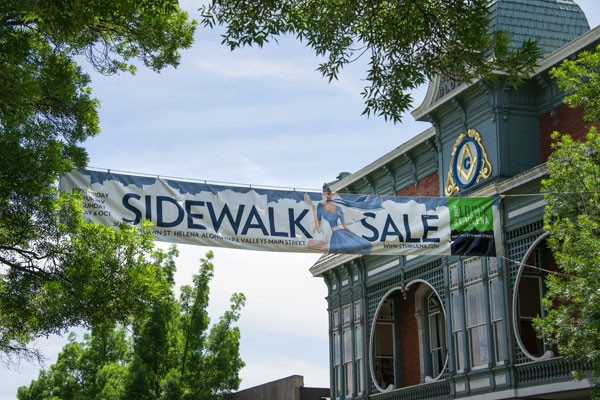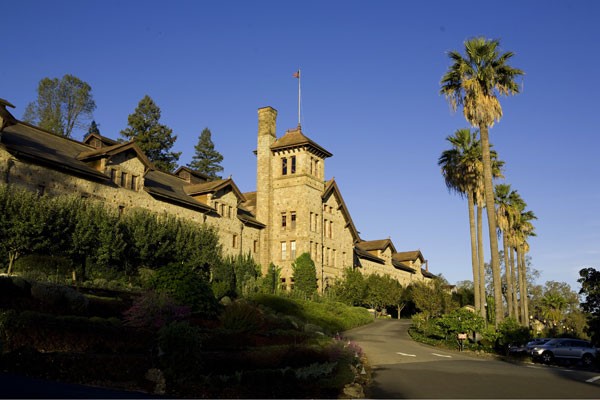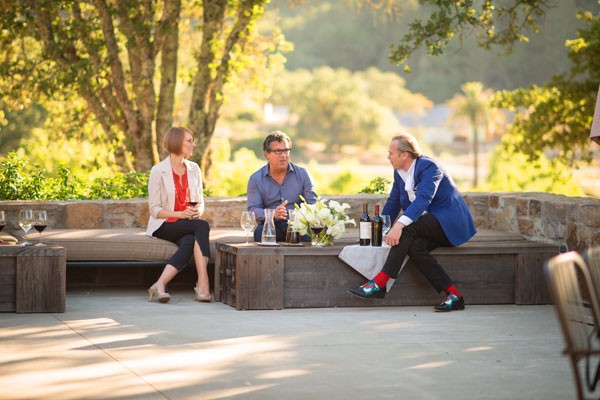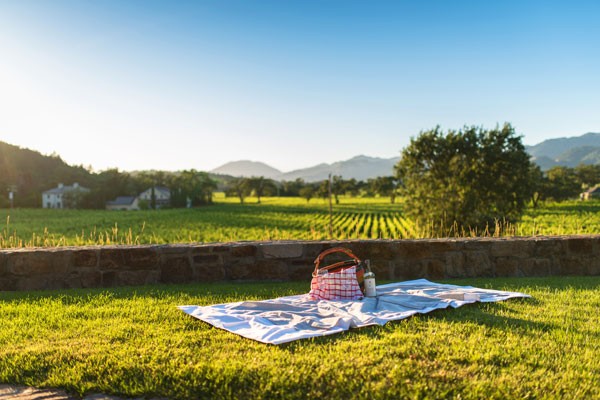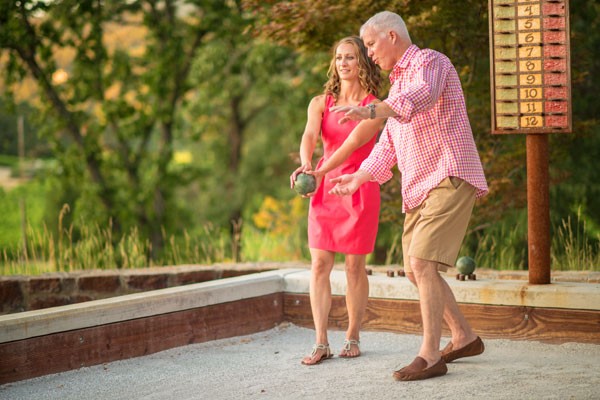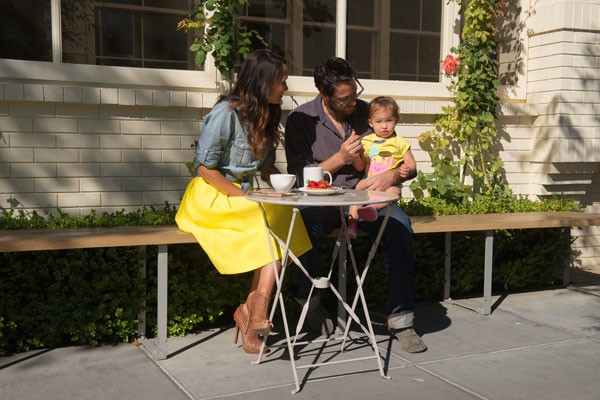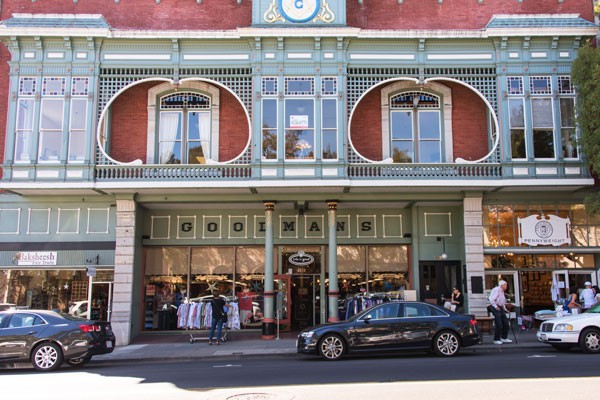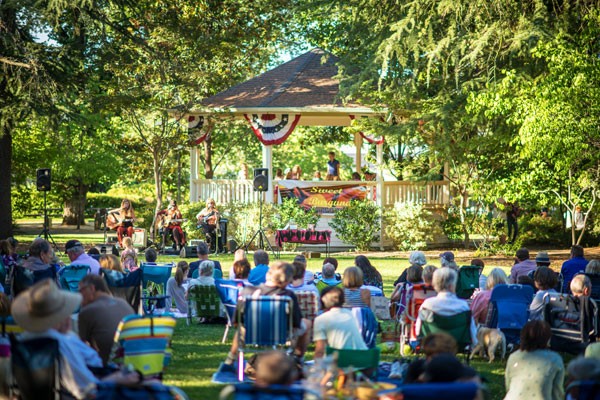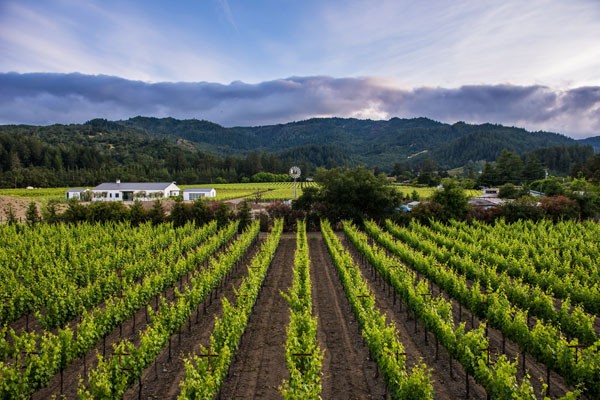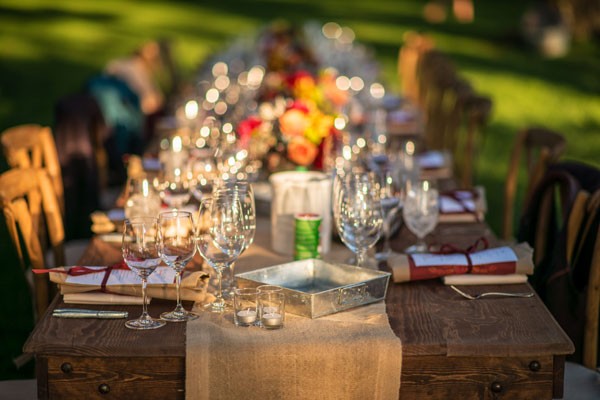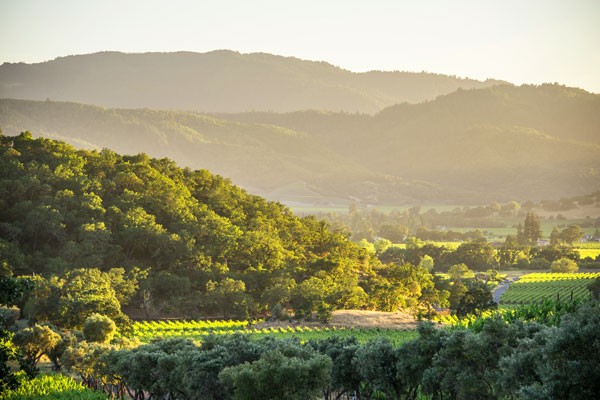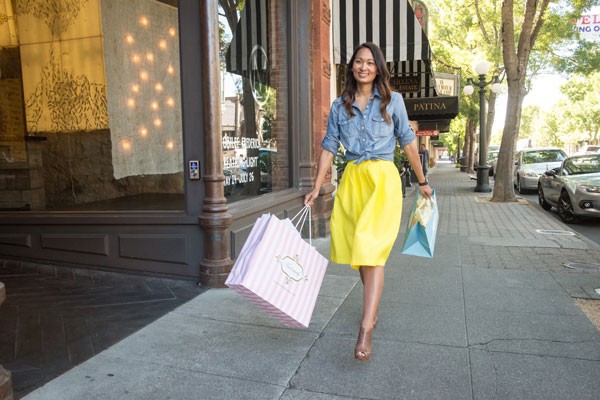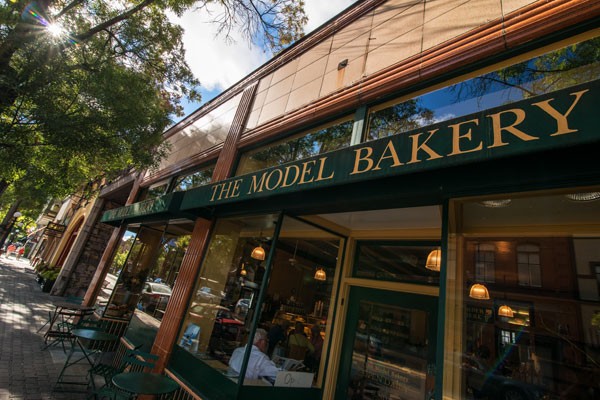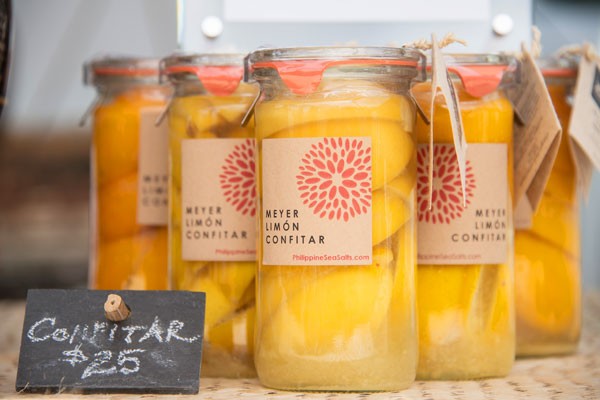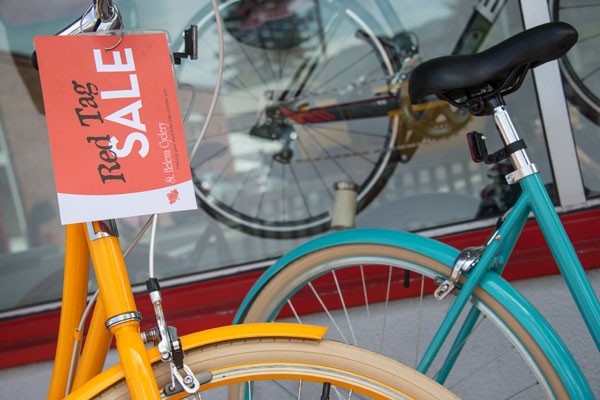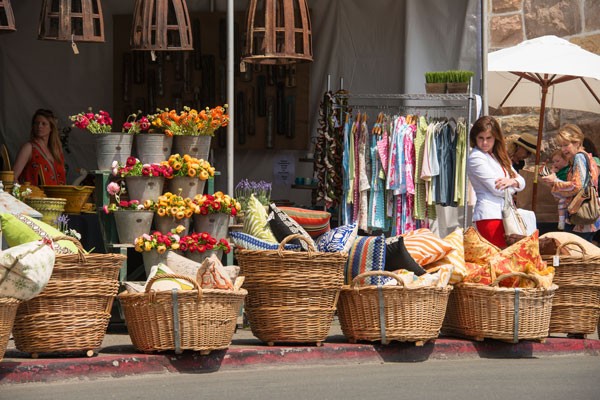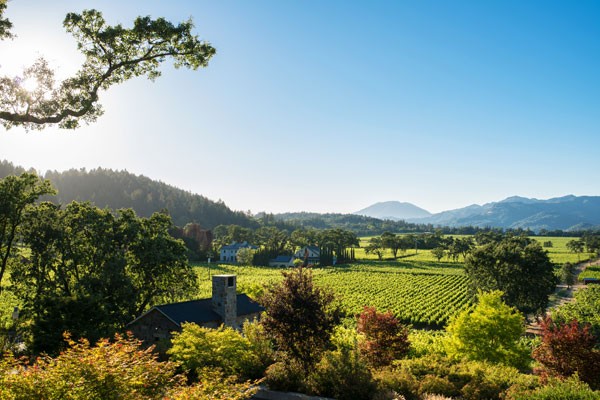 St. Helena
Delivering the best in wine country lifestyle, St. Helena and its quaint two-block Main Street are captivating. At the narrowing of the valley floor, its vibrant retail district is balanced by quiet, Sycamore-lined residential streets featuring winsome 19th century architecture — all surrounded by the stunning Mayacamas mountains and Napa River. You'll find dozens of gourmet eateries, clothing and shoe boutiques, housewares and, naturally, wine. Napa's winemaking heritage actually began in St. Helena, home to the region's first winery, Charles Krug. St. Helena is also home to the Culinary Institute of America at Greystone, housed in a not-to-be-missed grand stone building, formerly the Christian Brothers winery.
18 miles (30 minutes) north of Napa.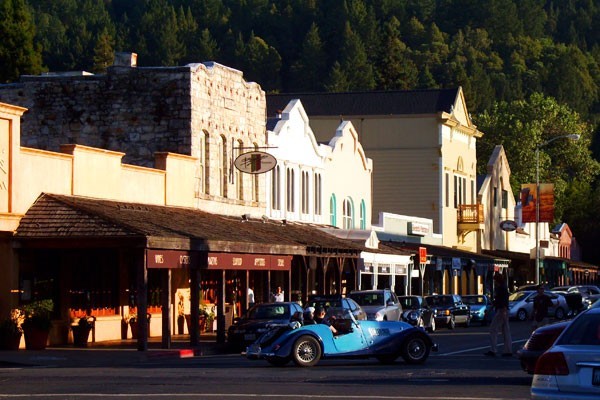 Calistoga
"Relax — it's Calistoga." With this unofficial motto, the small town of Calistoga, at the base of Mount Saint Helena in the northernmost tip of the valley, invites visitors to enjoy the soothing and curative properties of its famed natural hot springs and volcanic mud baths. These quintessential Calistoga treatments can be enjoyed at spas both casual and chic. Similarly, local restaurants and accommodations range from modest to Michelin-starred. In spite of modern transformations, unpretentious Calistoga (a favored spot for hikers and cyclists) retains a rustic charm and offers a glimpse into the wine country of old.
29 miles (45 minutes) north of Napa.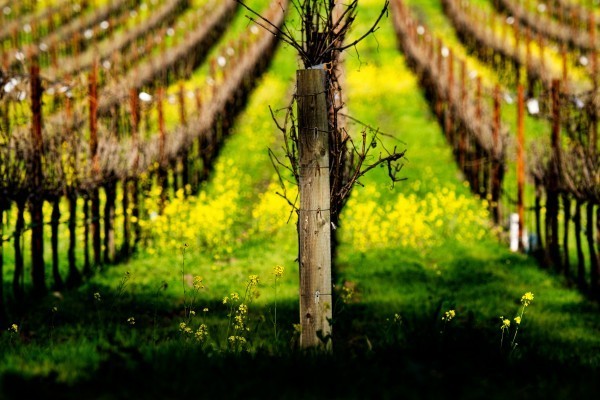 Napa Valley
One of the most bountiful and bucolic wine regions in the world, Napa Valley each year welcomes millions of visitors — each eager to experience a wine country lifestyle defined by understated elegance, fine food, adventure and, of course, the captivating end product of the humble grape's magical transformation. At just 30 miles in length and 5 miles wide, Napa Valley is home to nearly 400+ tasting rooms and wineries, each with its own vantage point of unparalleled beauty. (Visit Archer's rooftop for a commanding panoramic view.)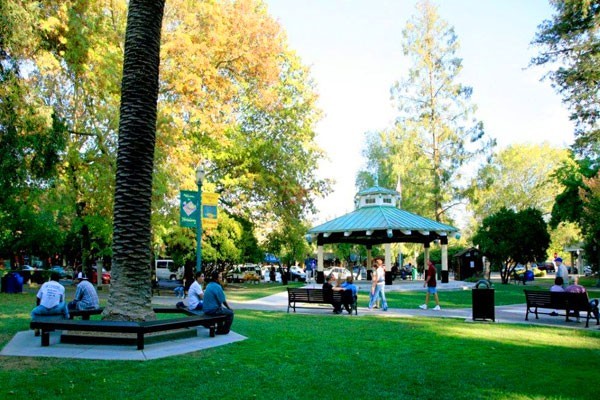 Healdsburg
The small-town, walkable charm of Healdsburg makes the quaint spot a haven for artists, artisans and visitors alike. Lying on the Russian River in northern Sonoma County (about 50 miles from downtown Napa), Healdsburg offers boutique shops and five-star eateries. Its 19th-century downtown plaza is a hub for all of the above — plus such fun things to do as exploring talents in the kitchen at Relish Culinary Adventures and learning about the lovely town at the Healdsburg Museum and Historical Society. From May to December, the Healdsburg Art Walk highlights more than 20 downtown art galleries, and the plaza plays host to a myriad of concerts, festivals, fairs and other events throughout the year.
50 miles (90 minutes) northwest of Napa.